About
Welcome to the homepage of Christian R. Thompson
Tech Integrator, Web Dude, Moodle Admin, IT Drone, Linux Enthusiast, Hoopy, Frood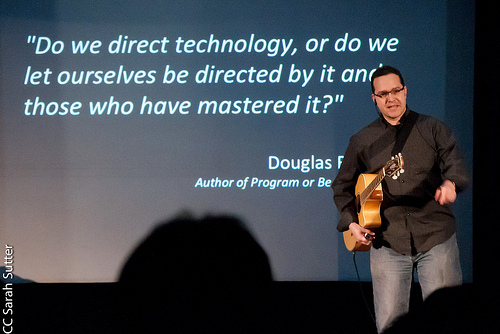 Professional: I have been involved in education one-way-or-another since graduating university in 1995. During my career I have taught English at language schools and universities in South Korea, taught Math and ICT courses at international schools in Japan, and started my own IT consulting business in Romania.
I am now working as a technology integrator, Moodle admin, and IT Support person at Sacred Heart International School in Tokyo. Click here for my online resume.
Personal: In a nutshell, I was born into a wonderful family, grew up, graduated high school, and started moving around. I attended Penn State for four and a half years and graduated with a degree in secondary education. Soon after, I moved to South Korea for two years, moved back to the US to attend West Chester University and graduated with a Master's degree in TESL (Teaching English as a Second Language).
Armed with my fancy new degree, I moved back to Korea where I taught at Sungshin Women's University for three years. In the meantime, I began a relationship with my lovely Japanese wife, who somehow convinced me to move to Japan; we got married the next day and I began working at an international school in Saitama. I then worked at another international school until 2007, when we began a two-year adventure in Bucharest, Romania. We returned to Japan in 2009 where we now reside, work, and play.