Learning Scratch: Ghost Killer Clicking Game Video Tutorial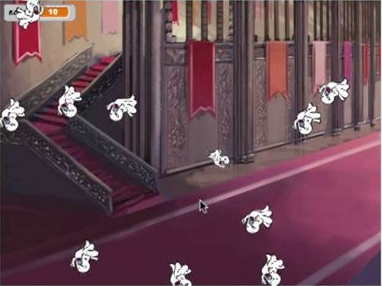 Scratch, from MIT, is a fantastic free online learning environment that lets students learn the basics of computer programming by making games, animations, and other interactive programs. There are a lot of great video tutorials online, for example:
I created my own 8-part video tutorial series for my students to teach them the basics, and a few advanced features. The premise of the game is simple: there are ghosts and you need to send them back to the netherworld from which they came by clicking on them. The tutorial covers a number of game-related topics such as scoring, animation, splash screens, and making "boss" characters.
The videos are here:
This was my first attempt at making a Scratch tutorial - I would like to redo this someday with better explanations and clearer development, but I'm pretty satisfied for a first attempt.
As with everything on this site, it is shared with a Creative Commons Attribution Share Alike license. I hope you find it useful. If so, please let comment here (comments are moderated) or let me know via Twitter (@TokyoEdTech)