Just When I Think I'm Out, They Pull Me Back In!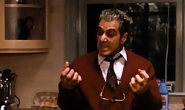 It's no secret that I LOVE my Kindle. Pre-Kindle life in Japan revolved around reading other people's castoff books...you know the kind of books I'm talking about: Dan Brown, Tom Clancy, and the like. I could pretty much feel myself getting stupider and had begun drooling a lot. But, with the limited English selection here, I didn't have much choice until the Kindle came along.
Since getting my Kindle a year or two ago, I've bought and read more books than I had in the previous 8 years combined, not to mention magazine subscriptions that are simply unavailable here. I'm not a big fan of DRM (Digital Rights Management) or DVD Region codes, but I respect that companies need to make a buck. Besides, the ease of buying books on the Kindle and having them instantly available is like digital crack...I just can't get enough.
So, the other day, I came across the book, Robopocalypse, in our school library and decided I'd like to read it, but not by carrying around a heavy hardcover version. So, as usual, I checked the Amazon store and this is what I saw: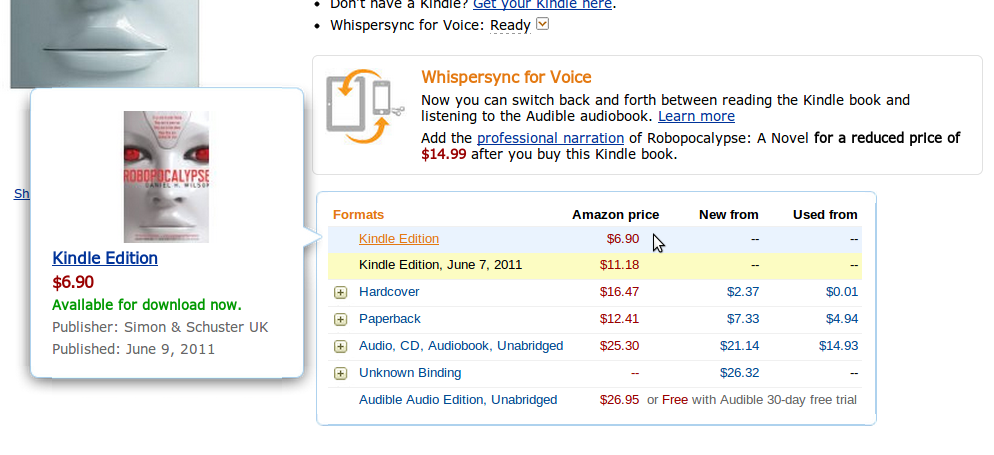 While I feel that generally speaking, eBook prices are waaaaay too high, $6.90 is pretty much a bargain compared to a lot of other eBooks. So I clicked on the link to make the purchase, signed in to my account, and this is what I saw:

Not available!? I found that there is a version available in "my country", but it is $11.18, over 60% more expensive! That's a bit of a premium to pay, considering I can get a free copy by checking it out of the library, but my daily 2 hour Tokyo train commute and creaking back mean that carrying a large hardcover book around is a no-no.
Even though I can afford the extra cost, I simply will not buy it, just on principle. I really want to give Amazon and more importantly, the author, my money, but I just can't see paying that premium based solely on my location.
Of course, there are other, less savory, options.

I have been pretty much legit since getting my Kindle - books are worth the cost, supporting authors is important, and the convenience is unparalleled. But, then they go and do something like this to me! I should be halfway through the book by now, but instead I'm sitting here one click away from breaking the law.
Like Al Pacino said in the Godfather trilogy..."Just when I think I'm out, they pull me back in!"