Dead, Jail, or Moodle 2.3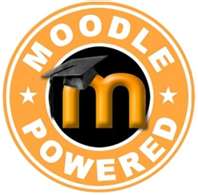 If you haven't upgraded to Moodle 2.3, you'd better be dead, or in jail. And if you're in jail, you'd better break out!
Yep, it's that good.
Finally, the promise of the 2.x series is realized with a number of UI tweaks, especially the addition of drag and drop functionality. I showed this to one of our staff members and all she could say was "Wow. You're gonna make a lot of people happy with that!" File handling in the 1.9.x series was notoriously cumbersome - as one teacher put it, "There's 40 steps I gotta go through to upload something."
Repositories are another big win in this version; the file picker is updated and streamlined. More and more repositories are becoming available - just recently a repository plugin for
SkyDrive
was released. Add to this import from
Flikr
,
WebDAV
shares, and YouTube among others and you've got a much easier way to manage and add files. One missing repository is the
iCloud
- hopefully this will become available in the future.
When we first considered switching to the 2.x series a year ago, three things held us back:
1)
Live@Edu
integration was not 2.x ready
2) The
uber-popular
lightbox
gallery was not 2.x ready
3) The book module was not 2.x ready.
All three of these have since been rectified. In particular, the lightbox gallery has been updated and it is a marvel. The ability to zip a folder full of photos and then upload them all together and have them automatically unzipped and added is another crowd pleaser. On a separate note, while the Live@Edu plugin still works, Microsoft is transitioning Live@Edu users over to Office 365 for Education; another one of their not-well-thought-out moves. This separates the SkyDrive into a separate service, but that is another story.
There are still a few issues to be ironed out. Upgrades from 1.9x are perilous. I took the recommended advice and started with a fresh install and am manually importing our courses, all 150+ of them. The import process is not perfect either; galleries don't copy over along with blocks, and user information. This is not a huge deal, but it is something to be aware of, especially for those of you managing large sites.
If you haven't upgraded, now is the time. The inevitable transition pains will pale in comparison to the increased ease of use and user friendliness. Moodle HQ has settled on a 6 month release cycle - new features are coming online at a rapid rate. The Moodle community is growing and active, especially on sites like Twitter (#moodle).
This is the decade of Moodle. Come join us, even if the warden is trying to stop you!