Slaves to the Machine
During my recent TEDxTokyoTeachers presentation, I spoke on the importance of teaching programming to students. I closed with the quote you can see below.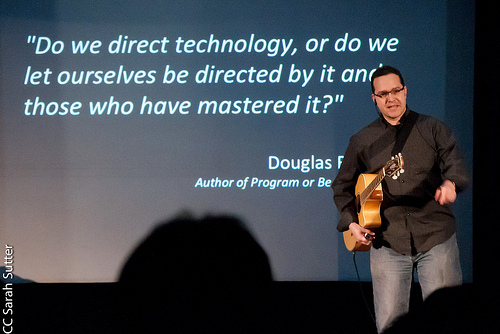 The only way to truly direct technology is to learn the art of programming. We need to teach this to students, not as a one-off unit here and there, but as a sustained effort, beginning in elementary school and develop these skills over a period of years, just as we do with language and math.
Programming is the new literacy of the digital era and schools need to not only recognize this reality, but also to embrace it.
More to follow...