The University of the People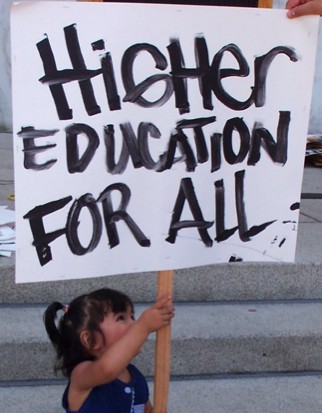 A few months ago I submitted a vounteer form to The University of the People. It goes without saying that I don't want anyone, especially my family and the FBI, to think that I've gone and decided to work for some communist organization. So, allow me to clarify.
The University of the People is a truly progressive educational institution. Their website states that:
"The University of the People (

UoPeople

) is the world's first tuition-free online university dedicated to the global advancement and democratization of higher education."
"The University embraces the worldwide presence of the Internet and dropping technology costs to bring tuition-free academic programs within reach to millions of people around the world."
Essentially the university exists to provide a quality online education to those who otherwise would be unable to afford or access it by leveraging volunteers, information technology, and open source software, particularly Moodle. What is truly unique about the university is that there is no tuition whatsoever. Students only pay to take their final exams on a sliding scale from $10 to $100 US. If you are from a developed country, you would pay at the top of the scale, while those from developing countries would pay closer to the bottom of the scale.
Imagine that, a quality affordable education for all! As an undergraduate student, I took 4 - 6 courses per term - a student from, say, Haiti, would only have to pay $50 for a typical semester. Finally, someone is using the open source technology lever to really make a difference!
That's a program I can easily get behind. Stay posted - I'll let you know how my initial conversation goes.
So, let me reassure my mother and FBI Director Robert Meuller and state for the record that I am not, nor have I ever been a member of the Communist Party.