I'm not the only one who loves the Kindle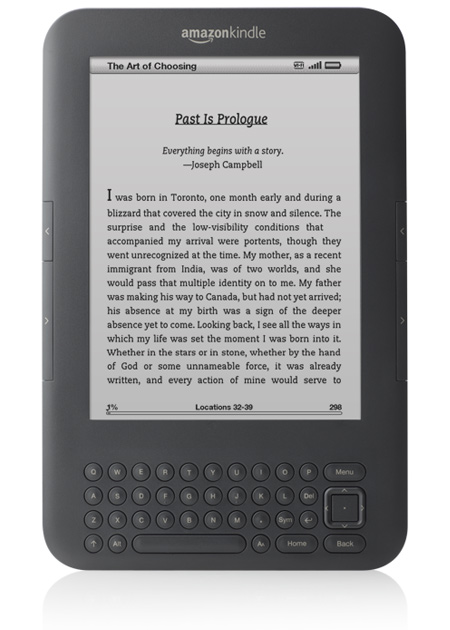 Anyone who knows me knows that I LOVE my Kindle. I've always had a strong love of reading, but have always been limited by the lack of availability of English language books in Tokyo. Not that there aren't English books available here, but at the pace I read, I really need a free public library to satisfy my need and still have enough cash leftover to maintain my wife in the luxurious lifestyle to which she has grown accustomed.
I was on the train on my way to work a few day ago and I miraculously scored a seat. I was reading The Axis of Evil World Tour by Scott Fisher and a young boy, maybe 5 years old, sat next to me. His father stood in front of him. As I was reading I noticed the boy looking at the Kindle.
After a few minutes the boy said "Papa". And his dad said, "what?" The boy tried to subtly indicate the Kindle with his head and the father, who was clearly less observant than his son, didn't get it and said "what?" again. The boy then pointed to the Kindle as secretly as possible. I knew what was going on the whole time so I asked the boy if he liked the Kindle. He smiled and nodded. So I pointed out the buttons and told him to push the next page and then previous page buttons. The boy tried it and broke into a huge smile. He said thank you as did the father.
At that moment the train arrived at our stop. The boy got up, grabbed his father's hand, and walked off the train still smiling.